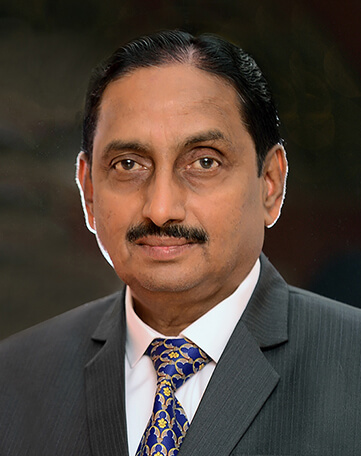 H.N. Allama Prabhu B.Sc (Agri)
FRPS, AFIAP, AAPS, AIIPC, ASIIPC, PSA 5 Star Exhibitor (ND), Hon.YPS, Recipient of Karnataka Rajyotsava Award
Shri. H.N. Allama Prabhu is a B.Sc. Agriculture graduate and has obtained many honors in the field of photography owing to his exceptional photographic works spanning over 5 decades.
He is undoubtedly one of the stalwarts of India's outstanding nature photographers. A soft spoken and humble personality known for his excellent nature and wildlife photo works. He has been interested in photography since his college days. His agricultural science degree was instrumental in bringing him closer to nature, this passion eventually made him to take up photography as a full time profession. Awards in university level and inter – collegiate photo competition boosted his interest in photography. At the age of 21 he became a serious salon exhibitor winning accolades for his exemplary wildlife works.
Few of the accolades achieved over the years
He was bestowed the distinction "Artiste Fédération Internationale de l'Art Photographique" (AFIAP) in 1983.
He was awarded "Associate of the Royal Photographic Society" (ARPS) in 1984.
It was followed by the most prestigious "Fellowship of the Royal Photographic Society" (FRPS) in 1985.
He was conferred "Associate of the Australian Photographic Society" (AAPS) in 1985. He is the only Indian to be honored by Australian Photographic Society (APS) till date.
He is a 5 star exhibitor in Photographic Society of America (PSA) in Nature division.
In PSA's Who's who, he was placed fourth for 4 years in a row and was also in the top 10 for over 7 years, which is an unique accomplishment and a record by an Indian till date. Owing to this achievement, he was invited to submit photographs for PSA's permanent collection.
Associate of India International Photographic Council, New Delhi (AIIPC) in 1985.
Associate Service of India International Photographic Council (ASIIPC) in 1987 for the services rendered in photography.
He was bestowed the highly honored Karnataka State Rajyothsava award in 1989 by the Karnataka State Government.
Recipient of the Chaaya Chitra Ratna award in 1990 from Aradhya Maha Sabha®, Mysore.
He was conferred Chaaya Vishishta award by Prakruthi creations in 2011.
He was honored with Lifetime achievement award at Photo Today 2015 by Image and Multimedia Academy Trust, Bangalore.
Karnataka Photographers Association® in Bangalore bestowed him with Chaaya Bhushan award in 2015 for his dedicated services in the field of photography for over 45 years.
Youth Photographic Society®, Bangalore conferred the Honorary YPS title in recognition of his outstanding contribution to the art of photography on world photography day in 2017.
He was the Chairman of Nature division of IIPC and served for a period of 10 years.
Dooradarshan covered his life events and achievements for permanent collection; it was telecasted on the national network.
He has contributed many photographs and photography services to the forest department of Karnataka for various media.
An International edition of a book on Hoysala temples which exclusively featured his photos was also published.
He has to his credit over 96 awards and certificates of merit along with 760 acceptances in international salons. He has over 385 awards and certificates of merit along with 1250 acceptances in national salons.
A pioneer in organizing wildlife workshops since 80's to educate people in conservation of forests and wildlife. He conducted numerous wildlife workshops which attracted many enthusiasts from all over India. He has been on the panel of jury for many national and international salons.
Besides his personal achievements in photography, he has been a provider of quality services in processing of films, digital images, digital photo prints, archival fine art prints and related services for photographers globally.